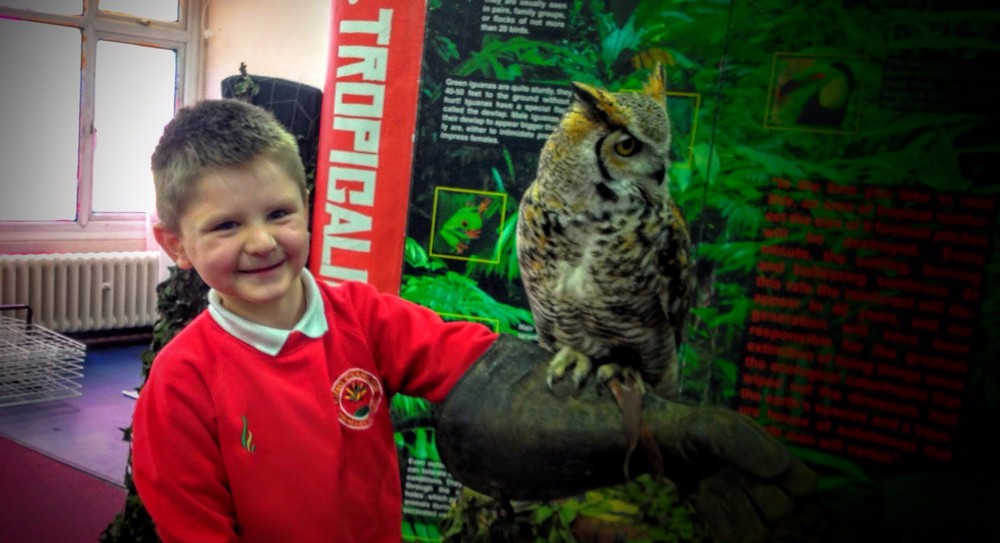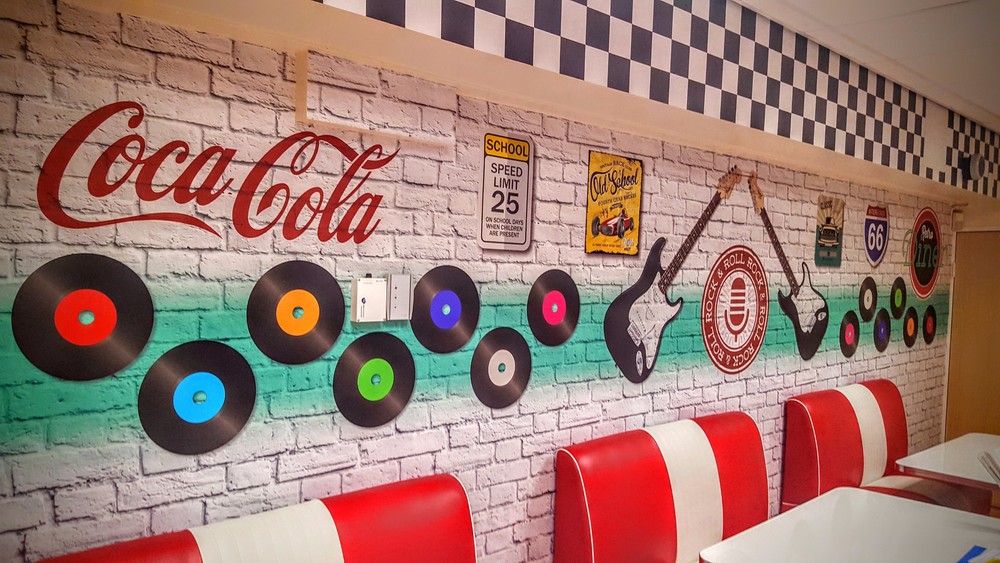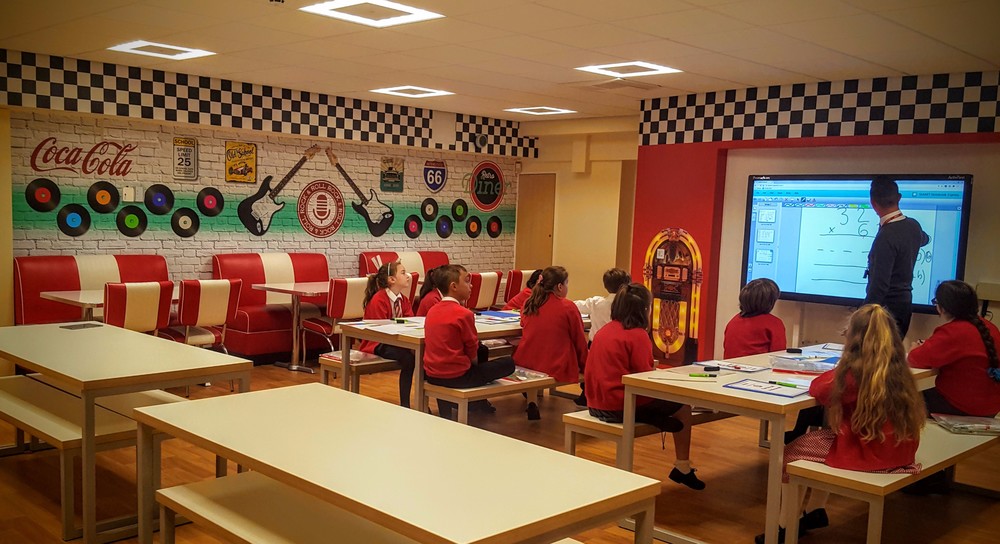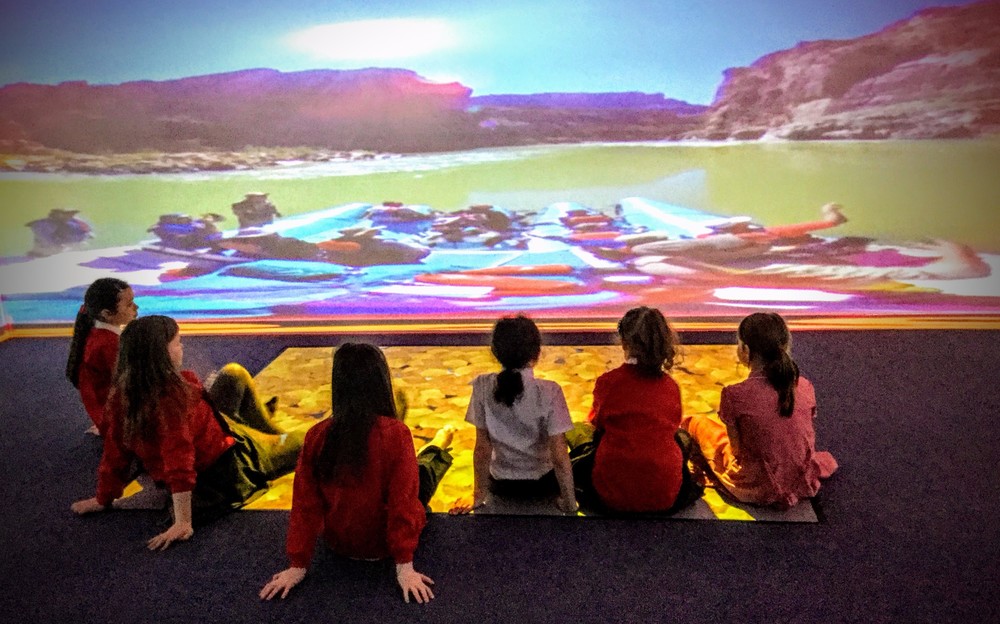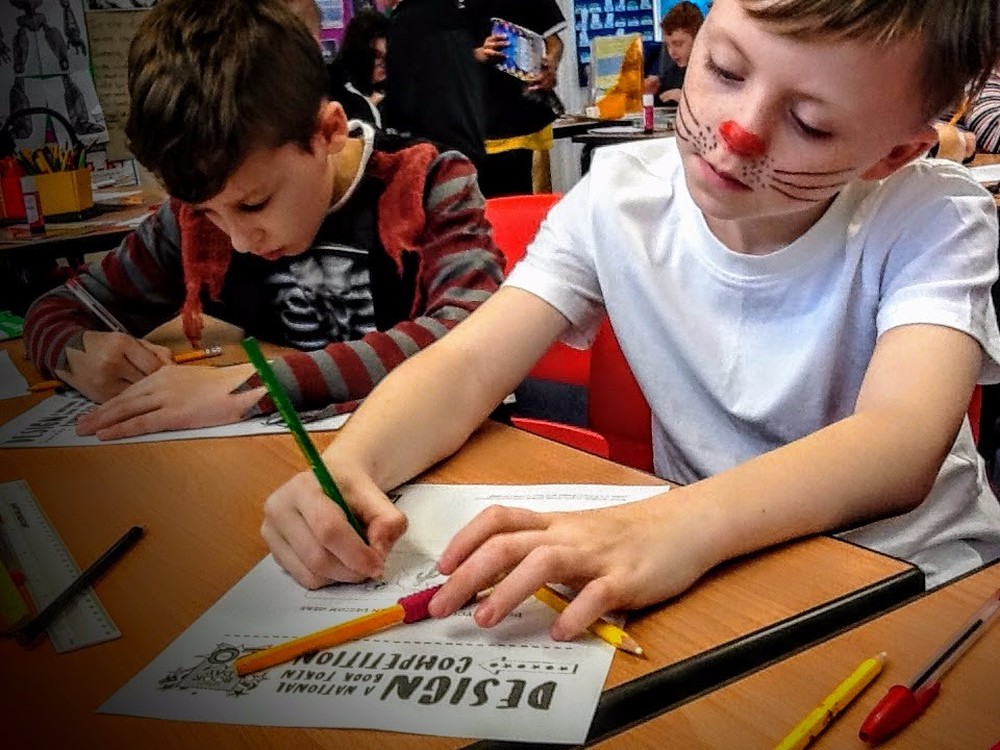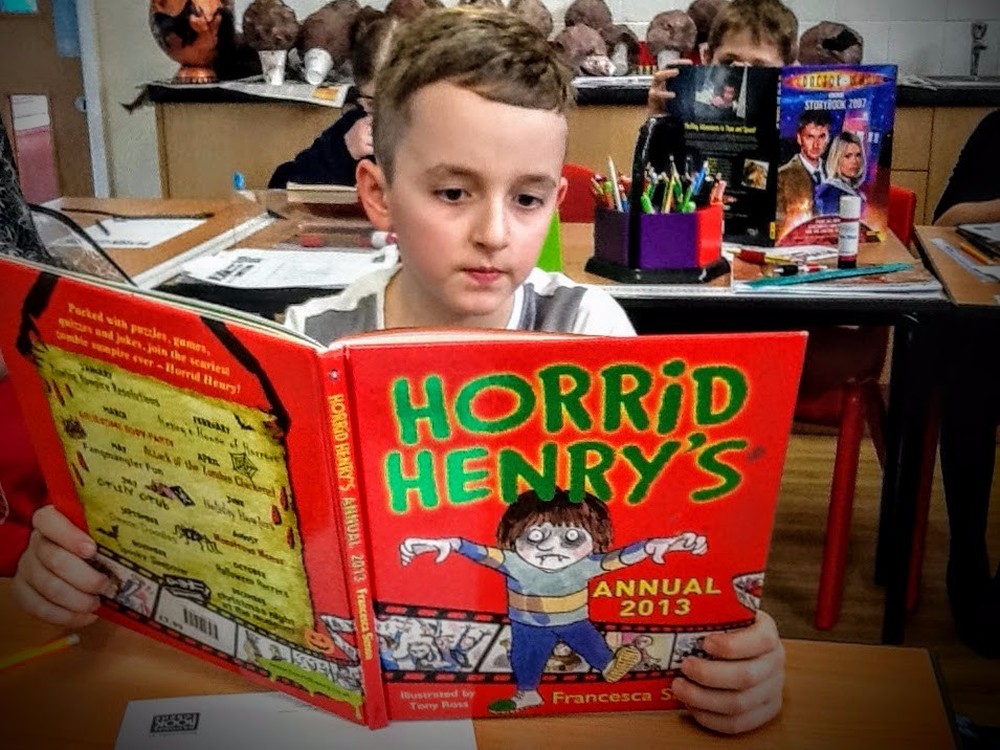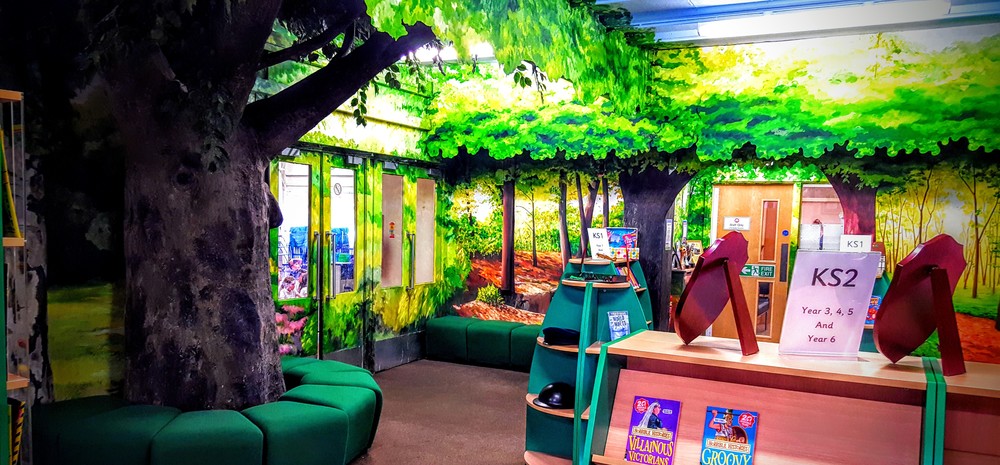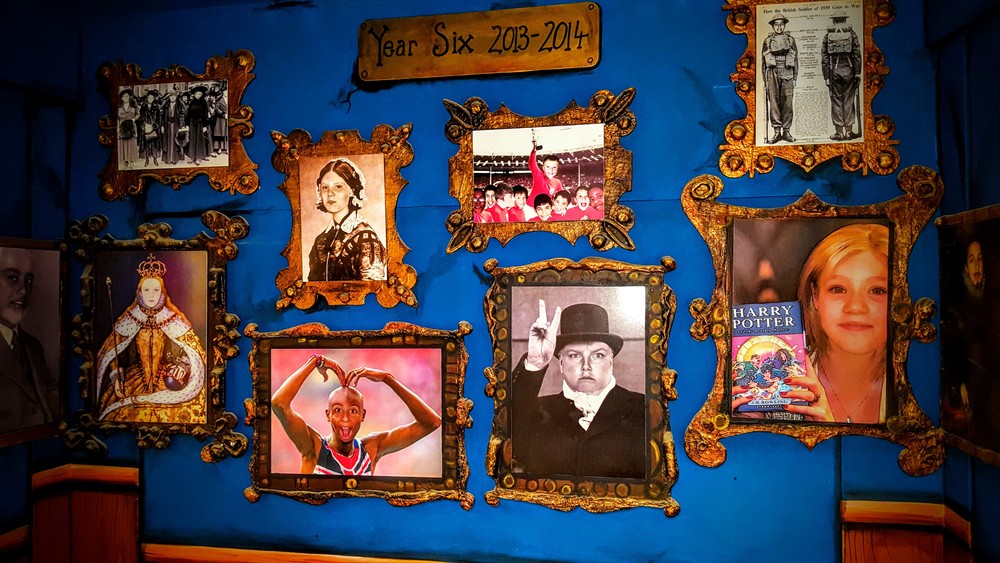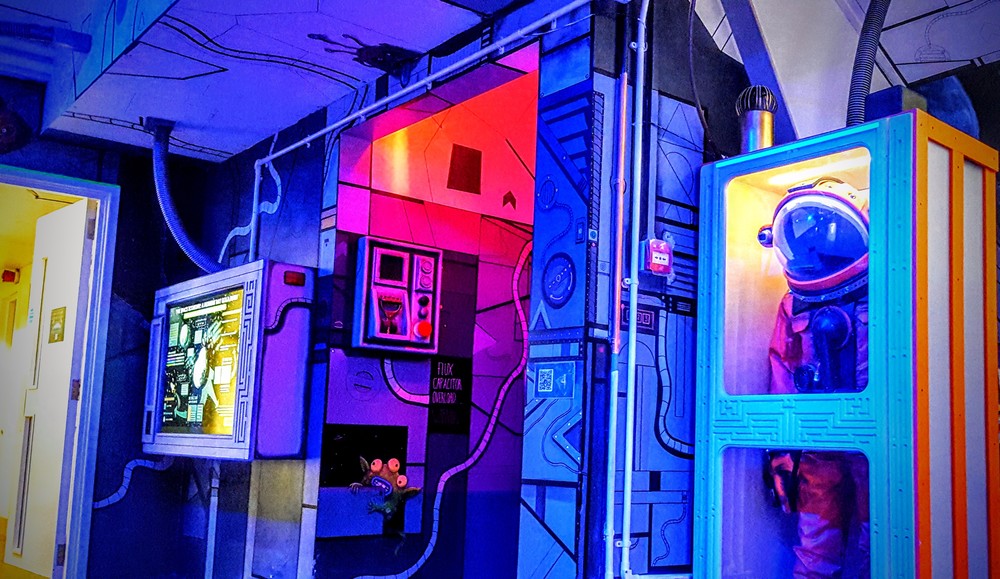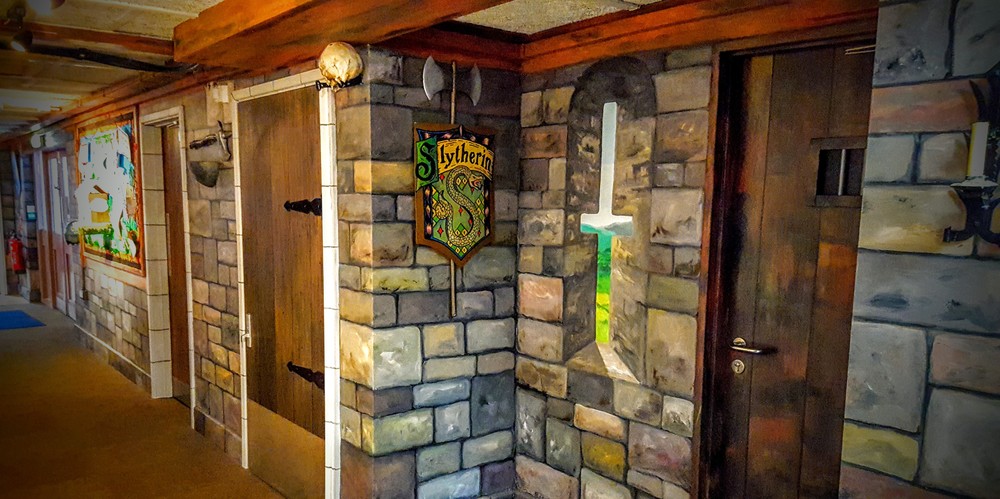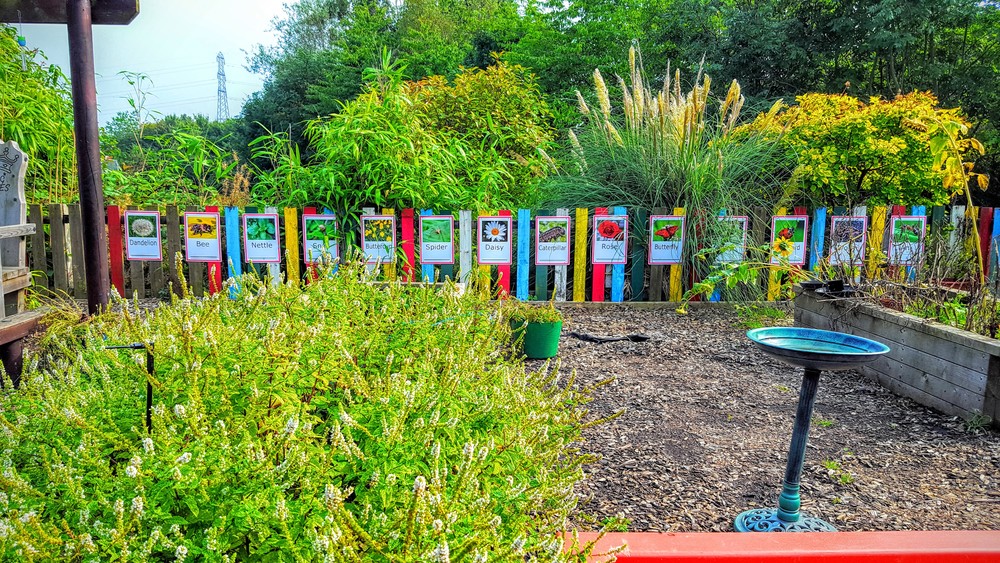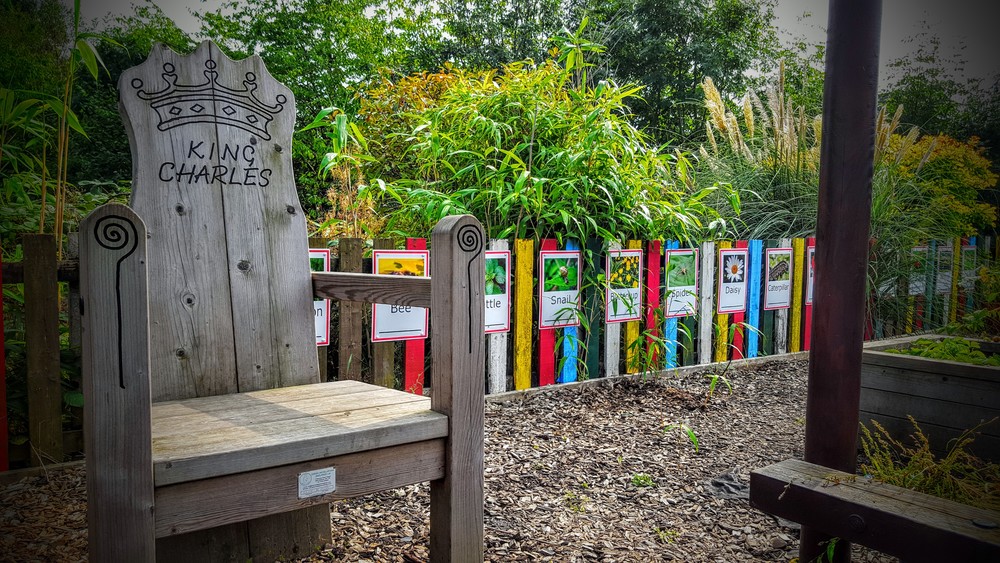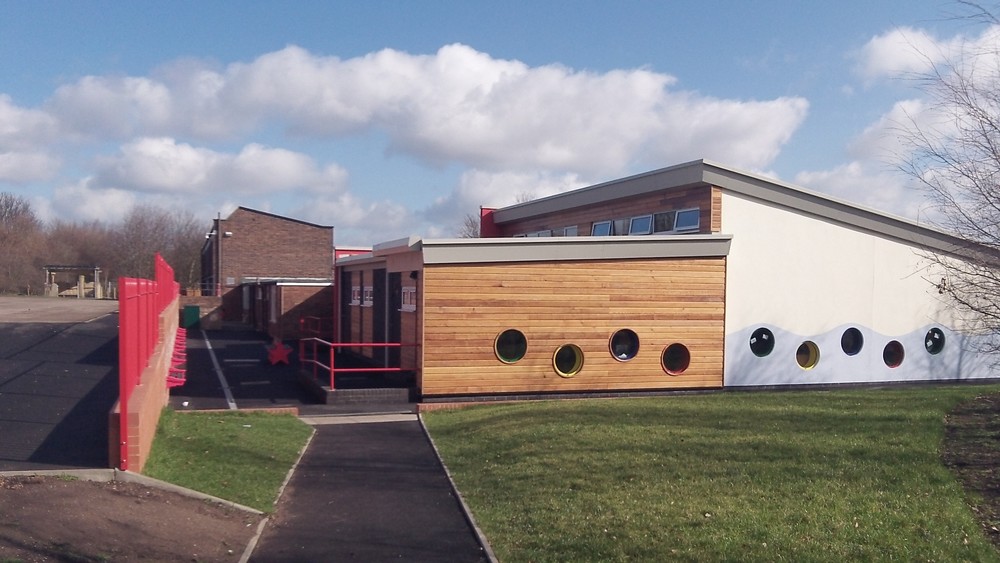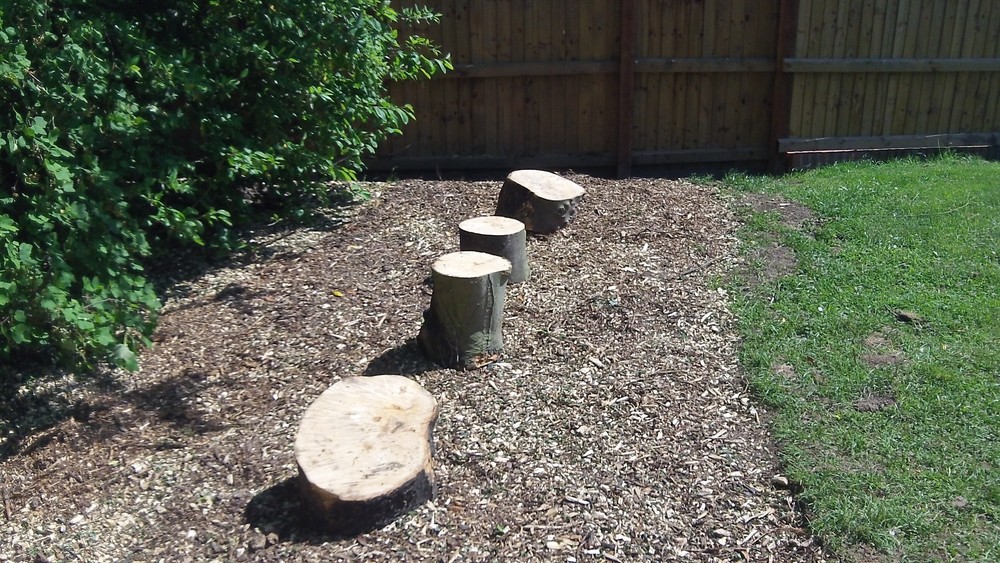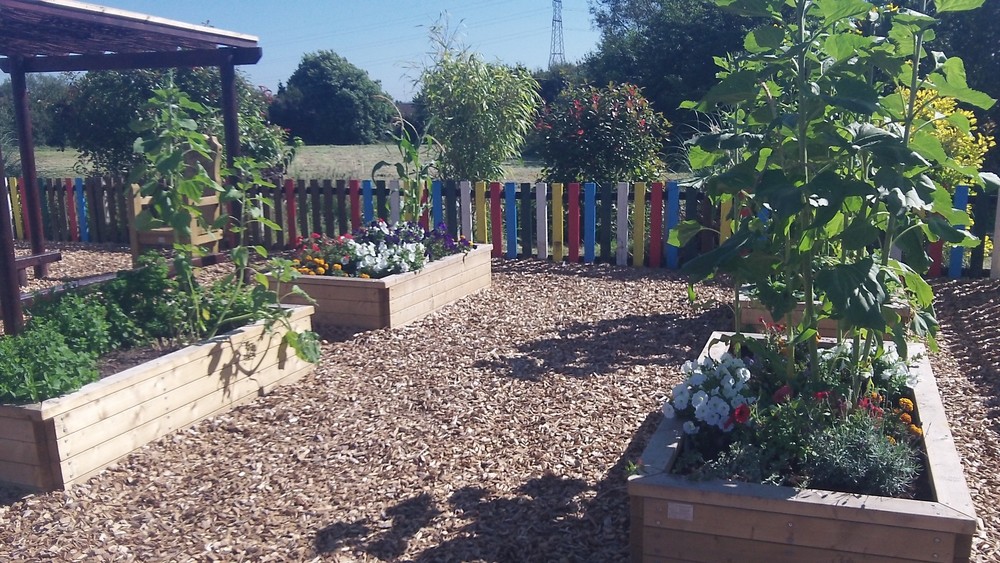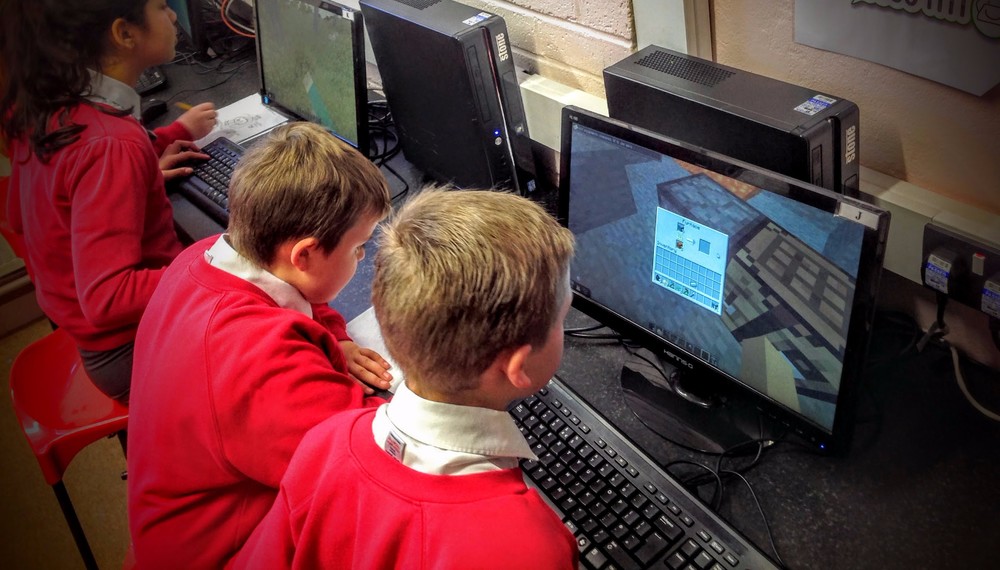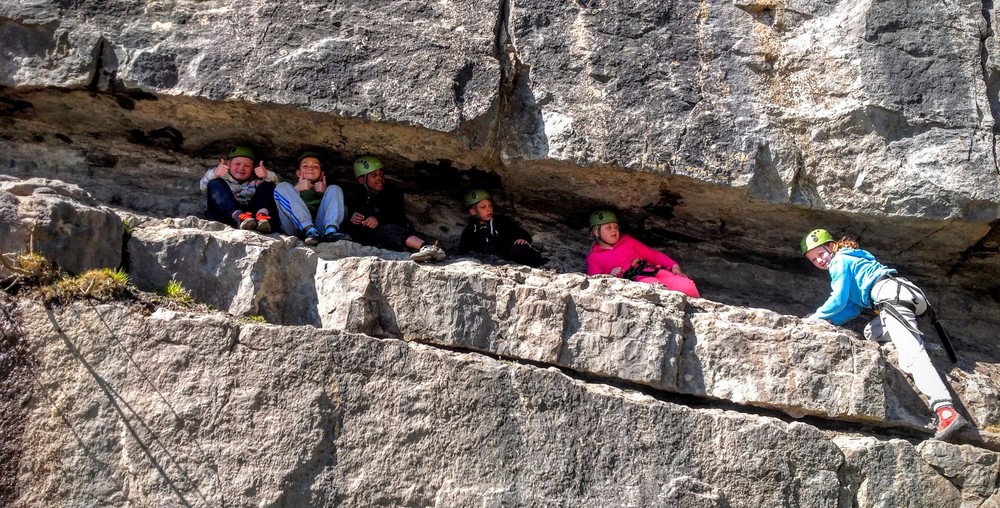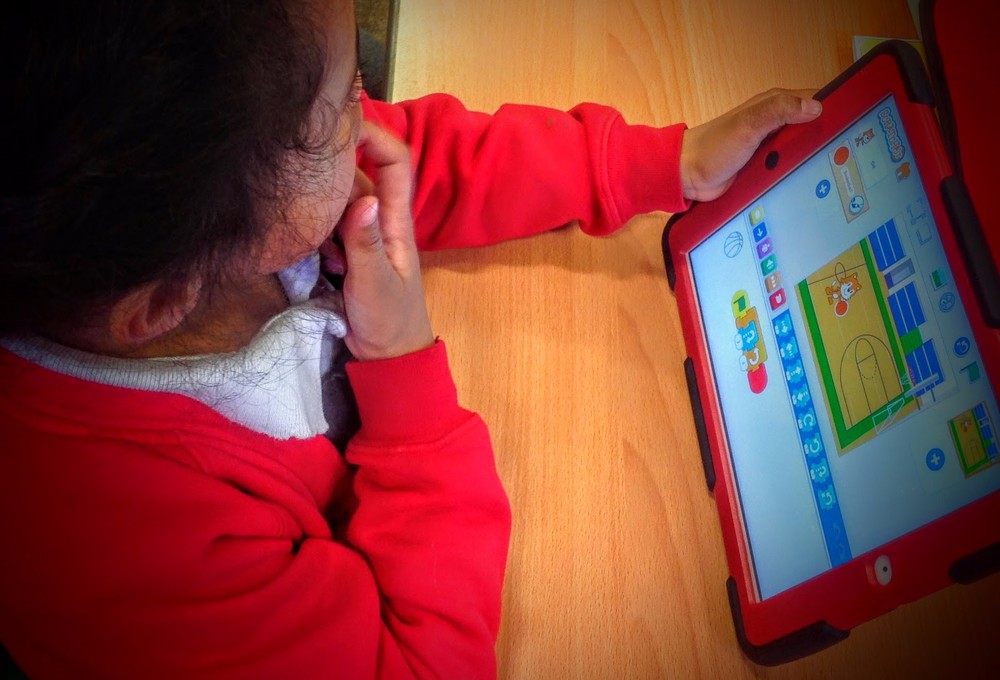 Hello! Welcome to year 5.
We now have two year five classes:
5 - Mr Gibson , Miss Bailey and Miss Meredith.
5L - Miss Lucas and Miss Perry.
ASH and OAK completing the Gorge walk on Thursday 26th April 2018, Brytnysillio.
BIRCH group: hiking, scrambling, rock climbing and abseiling. Thursday 26th April, Bryntysillio.
Welcome to Year 5 - Where the 'fun' learning never ends - Our photo galleries are just a snapshot of our creative learning journey...
OUR TOPIC SUMMER TERM1 WAS ALL ABOUT THE TUDORS - THERE WAS BLOOD EVERYWHERE! NOW WE ARE INVESTIGATING TUDOR EXPLORERS WHICH WILL LEAD TO OUR GEOGRAPHY TOPIC ALL ABOUT AMERICA...
A massive thank you to all parents, step-parents,grandparents, sisters, friends and guardians who attended our inspire day - we had the biggest audience ever!
The children loved working with the drama workshop, and we all hope that you enjoyed watching their mini Tudor performances. The children also enjoyed all of the cooking that we did ( and of course eating it!), and we hope you enjoyed your mini Tudor feast too! What a brilliant way to end our topic!
Thank you for helping with all of the Tudor projects. We had some amazing projects. Some children enjoyed presenting their power points. Ryan also won a 'headteacher's award' for his fabulous work. Thank you all.
Below are a few pictures from our World Book Day. All of the children looked amazing - thank you families. We love reading in year 5 and Book Day surely shown that!
Spring inspire day - 'Dig for Victory' and 'Make do and Mend':
Thank you all families for supporting us. We have now sown the seeds to start our school allotments and many wonderful things were made during the morning - bags, glove puppets, bookmarks, pillows, phone holders and pencil cases. Everybody had a brilliant time, and thanks to your help the children are more confident with sewing ( and we have exciting projects for the future...).
We have had a wonderful Autumn term - thank you parents and children. All of the children are showing progress in all subjects, and are growing into lovely,mature young adults. They are a credit to you and our school.
Year 5 were involved in an incident in October: Mrs Dell reported that a meteorite landed on our playground on Sunday morning. After she had it checked by meteorologists for radiation, ( it was emitting none ) our headteacher confirmed that it was safe to stay on our grounds.
Two weeks later, a UFO hovered above the school...
On Thursday 19th October, our local community officer ( Iain) was interviewed by Class 5L about the unusual events ( including perplexing stories about 'Flying Frogs') over the last few weeks.
See our pictures below:
our current up to date class timetable for Year 5: SUMMER TERM:
On Friday 15th September we had our first 'French Day'. Aswell as using basic French phrases daily, we will teach French in day blocks during the school year.
Monday

MATHS

Guided Reading

literacy

LUNCH

SPAG-weekly spelling and spag focus.
RE

Tuesday

MATHS
Guided Reading

Literacy

LUNCH

SCIENCE

SCIENCE

Wednesday

Maths

Guided

Reading

Literacy
LUNCH

P.E

ICT with Mr Porter

Thursday

Maths
Guided reading

P.E

LUNCH
LITERACY
ART

Friday

Maths

ARITHMETIC

Guided

Reading

Literacy
LUNCH

Homework

Topic

Topic
Reward time ( 20 minutes)
Below are some photos to show our learning about 'forces' and Earth and Space:
Below are photos from our science topic ' properties of materials. Or what the year five and six children have now named as 'messy science'!
Below are some of the photographs from our science week ( 12th - 16th March):
Our Topic for SUMMER term1 was ' The Terrible Tudors - there was blood everywhere!'
We researched and learnt all about the wonderful historical time of The Tudors, and the impact that they had on our world today. We began to understand life as a Tudor child, and the differences between rich and poor Tudors.
We have also linked this topic with our unique school's history of King Charles II, and why he had to hide up the tree! ( The children will investigate deeper in year 6).
WE ARE NOW MOVING ON TO OUR GEOGRAPHY TOPIC 'LIVING IN AMERICA'.
We are going to explore latitude and longitude, maps and compare America with the U.K : it's size, climates and famous landmarks.
Literacy 'STOP PLASTIC WASTE': Persuasive writing.
To link with our science 'life cycles' topic, and geography topic about America, we are going to write letters to local supermarkets, requesting that they reduce plastic packaging, especially in the fruit and veg aisle.
Maths
We have now covered all the year 5 elements of numeracy. Therefore, from our last assessments, this term we will improve our skills with fractions, arithmetic and shape ( especially angles and volume).
Science
Last term we learnt all about LIFE CYCLES. We will now compare the life cycles of plants, mammals, birds and insects, and watch butterflies grow in our classroom from a caterpillar! We will presnt our work to other year groups.
We will also research about famous scientists, and read and watch videos about Jane Goodall and Sir David Attenborough, ( maybe we will write to him too).
As our final topic we will investigate the changes in humans from birth onwards. Please bring in photos from birth, aged 5 and now to help with this topic.
R.E
This term we will be comparing influential people from the Christian and Muslim faith. We will explore people from around the world and in Walsall.
ART
We will be exploring several artists through the history of art, and explore art from the Elizabethan and Georgian periods.
We are also creating Tudor 'Pop art' in the style of Andy Warhol.
MUSIC
This term we are learning to read music whilst playing the xylophone and ukele.
We are also going to use music to help improve our mental wellbeing.
We will also be dancing to Tudor music, and composing our own Tudor Tunes!
PSHE
This term we are learning how to evolve our minds, to improve our positive way of thinking.
We have started using 'Kid President' as a source for our discussion topics. We love Kid President!
Through the fabulous book 'Wonder', we are linking our anti-bullying theme with 'Choose Kind'.
P.E
This term, we are going to be developing our skills in rounders and athletics ( ready for Sports Day).
ICT
We will begin to explore coding.
We have started to investigate and discuss internet safety.
Mr Porter will help the children create Tudor animations for digital literacy.
We are using the green screen and Immersion room in literacy , RE and topic.
We will continue to use Google Classroom. Parents you can see the classrooms your children have been working in from home.
Our P.E days in year5 are on Wednesday afternoon with Mr Webb, and Thursday morning with Miss Lucas.
Summer term we may do extra small P.E sessions, and a mile a day, so we need trainers every day please.
Homework must be handed in by Wednesday every week.
Children should be reading daily for pleasure. We are aiming for all to be free readers by year 6. Your child does not have to read out loud to you, they can summarise what they have read and understood by putting things into their own words. You can question them about what they have read. We now need to develop our understanding about what we are reading, ( this will also help in maths reasoning problems).
STARS of THE WEEK
Class 5LL
Freddie: For being an amazing role model and peer support in our class.Freddie has such lovely manners, and is always smart and sensible. He is an ambassador for King Charles.Freddie always works his hardest in all subjects, and through this has made amazing progress this school year.Freddie is one of our brightest maths pupils, and has really developed his reasoning skills. Freddie now has a lovely unique writing style, and is proud to show his work. His award is for his amazing writing and guided reading work - he stepped right out of his comfort zone singing and changing the lyrics to 'This is Me' in guided reading. Miss Bailey has also been so impressed with his writing this term. Freddie is also very inquisitive in Science, and through his wonderful questioning he has developed as a scientist. Freddie has immersed himself with amazing research on our current topic, and his enthusiasm to learn and teach others is infectious. Freddie is a pleasure to teach. Well done Freddie.You have done your teacher and family proud!
Maddie for wonderful progress in all subjects this term. Maddie is amazing and inquisitive in science ; I see a great future in science for her. She is developing her reasoning skills in maths and shocking herself with her fantastic reasoning and calculations maths skills! Maddie's award is for her amazing progress in her writing, with her sentence structure and use of vocabulary. Maddie also has the best SPAG book, and independently practises her spellings, and experiments with new words in her work. She is excellent in rounders and gymnastics. Maddie is always offering to help in class, and has a very caring side to her. Maddie supports many of her friends in class and would make an excellent teacher. Maddie always has a smile on her face,and her wonderful, happy and hardworking attitude is infectious. Maddie is a pleasure to teach. Well done Maddie! You have done yourself, your teacher and your family proud.
Ryan - - Ryan has made some amazing progress with his work that he made Miss Lucas cry in assembly again! ( Proud, happy tears!).He is making lovely progress in all subjects this term, and every day he has grown in confidence, and so has transformed since the start of year 5. His award is for his amazing progress in his writing - he has worked hard to improve his vocabulary and sentence structure, and is now understanding parenthesis. Also, Ryan has the best reading journal in year 5 - his family are responsible for that-, so it is no surprise that his writing has improved alongside his reading. Ryan completes fabulous homework projects which have helped me have brilliant class displays! He is an excellent team player in P.E, and Mr Gibson has been impressed with his improvement in mental arithmetic. He is also a great actor - I love watching him bring stories to life. Well done Ryan. You have done your teacher and family proud.
Our music stars of the fortnight have been ... Alfie
Our P.E stars of the week are ... Kayleigh L, Kayleigh V.
Our hand writer of the fortnight is - Thane.
This Spring term Kelsey has been awarded a very rare and special 'head teachers award' for all of her extra homework and research about World War II. Well done Kelsey.
WELL DONE TO RAMANI FOR COMING FIRST IN THE SCHOOL COLOURING COMPETITION - MAKE LOTS OF CREATIVE MESS WITH YOUR NEW PAINTS!
SPRING TERM
OUTSTANDING PROGRESS AWARDS
RMANI: Rmani has blossomed this term;she has made amazing progress in all of her subjects, and is more confident in drama and class discussions. Rmani has made wonderful progress in literacy ( which is no surprise as she always has her nose in a new book!), and she is one of my 'silent assassins!' Rmani is one of my most hard working students - she just gets her head down and gets on with it. Her reasoning skills have flourished this term in maths, and it is lovely to watch her stay resilient and persevere and give me that big smile at the end when she 'gets it'. Rmani always produces amazing homework and homework projects. Rmani is also an excellent role model and peer support in class: she is an ambassador for the school. Well done Rmani - you have done your Mom and family proud.
ANTONY: Antony has made amazing progress this term in maths and is another one of my 'silent assassins' as he often reaches and completes the challenge work. Antony knew he had to improve his reasoning skills and explanations in his maths book - and he has 'smashed' that target. Antony has worked his socks off to improve his literacy - his writing is wonderful to read. Antony is also an exceptional scientist and artist, he is very creative and inquisitive which has helped him progress this term. Antony has a great sense of humour and is a delight to teach - well done Antony.
AUTUMN TERM
OUTSTANDING PROGRESS AWARDS:
JOSEPH: Joseph is one of our most hard working students, who goes above and beyond in all lessons and with his homework, so it is no surprise that he has made outstanding progress in all lessons and with his acting, debating skills and confidence.Joseph is a keen reader and librarian, and has kindly shared several of his books with our class.Joseph has such a positive, caring attitude and his smile and laugh is infectious. He brightens our day every day. He is a wonderful peer support, and has helped several of his friends in our class. Joseph is always school ready, and always looks smart in lessons and PE. He is a pleasure to teach, is an excellent role model and ambassador for our school. Well done Joseph.
KELSEY: Kelsey has gained so much more confidence in all lessons now that her progress is amazing. Kelsey has made amazing progress in maths, and is really improving her reasoning and problem solving skills. Kelsey has also improved her spelling and vocabulary in her writing, and is very knowledgeable in our space topic. This is also because she sets herself extra homework with targets that she needs to improve, and her love of learning and improving is infectious! Kelsey is also talented in PE and has represented our school in several events - thank you. Kelsey you are a delight to teach - well done!
SPRING TERM
UPPER KEY STAGE TWO SHIELD AWARDS
Miss Lucas had to keep the proud tears in as her class took both shield awards this term! Well done Maya and Aaron:
MAYA: Maya joined us in October - but you would think she has been here since nursery! Maya is an amazing role model for the class, year group and the whole school. She excels in every single subject, every lesson , every day. Maya is an absolute pleasure to teach and is a wonderful friend. In her first week she volunteered to help school council and her caring attitude just goes on and on. Maya is a talented writer and I love showing off her work to other teachers.Maya has made wonderful progress in maths with her fractions,decimals and percentages and has blossomed so much. Maya is also talented in art and craft - she has designed and produced some amazing projects, especially in sewing.Maya you have done your family so proud - well done!
AARON: Aaron has made exceptional progress in his literacy this term. Aaron just gets his head down and gets on with the work, and always refers to his targets. As a result his spelling and sentence structure has improved immensely. Aaron is now developing his own style in his writing and I love reading his work - it is no surprise that he always has his nose in a reading book! Aaron is also gifted in maths. Maths is his subject and he is the cleverest in the whole of year 5 and should be commended for this. I love the reasoning that I do with Aaron now. Aaron is also talented in PE - it is wonderful watching him in cross country, and he has represented the school several time. Thank you Aaron. Aaron is also talented in art and DT, his art and sewing projects have been wonderful. Aaron you are a delight to teach, your confidence has grown so much now in drama and class discussions. You have done your family proud - well done!
AUTUMN TERM
UPPER KEY STAGE TWO SHIELD AWARD
Miss lucas is very proud that another child from her class will have their name on the school shield for amazing progress. Well done Lucy.
LUCY: Lucy has worked so hard this term and as a result her progress in all lessons has been phenomenal! Lucy has blossomed so much this term - Miss Lucas got quite emotional presenting this award ( especially after the well deserved outstanding achievements!). Lucy started year five very quiet and unsure of herself; she is now so much more confident in all lessons. She is amazing in science, and her literacy writing and ideas are wonderful. She is enjoying maths more and it is lovely to see Lucy answer questions and debate more in class. Lucy has started to support her peers, and has such a warm,caring personality - every teacher needs a Lucy in their class. Lucy you are a pleasure to teach. Well done!
AUTUMN TERM
ROTARY AWARD
THIS IS A VERY SPECIAL AWARD FROM KING CHARLES. SEVERAL STAFF VOTED FOR THIS SPECIAL GIRL AND HER BROTHER .
THIS WAS AWARDED TO AN AMAZING GIRL IN OUR CLASS WHO HAS MADE OUTSTANDING PROGRESS AND IS A CREDIT TO HER FAMILY. SHE HAS NOW MOVED TABLES IN READING, HER HANDWRITING HAS IMPROVED AND SHE IS GROWING IN CONFIDENCE IN ALL LESSONS ( HER DRAMA IS AMAZING), AND HELPS HER PEERS IN MATHS. SHE IS A DELIGHT TO TEACH AND A LESSON TO US ALL, AS SHE IS ALWAYS HAPPY AND HARD WORKING. SHE IS SO KIND, THAT HER PEERS ELECTED HER AS OUR SCHOOL COUNCIL REPRESENTATIVE. SHE IS OFTEN THE FIRST IN THE CLASSROOM AND GETS HERSELF AND HER TABLE READY FOR THE DAY, THEN ASKS ANYBODY ELSE IF THEY WANT HELP. SHE NEVER COMPLAINS AND NEVER GIVES UP. I SEE AN AMAZING FUTURE AHEAD FOR HER. WELL DONE.
Important Dates:
( Don't forget to read our weekly newsletter!)
Thursday 25th January 2018 - was our 'dig for victory' and 'make do and mend' inspire morning. We planted seeds and started our allotments. We also practised some simple sewing techniques.
Thursday 23rd November - an author, Jeremy Davies, came to visit years 5 and 6 and sign his book 'The Advent Calendar', which was number one in the Amazon chart. It was a wonderful experience, and he provided us all with some many 'top writing tips'.
We had a fabulous visit to the Space Centre ( Leicester ) on Friday 1st December: many children now want to become astronauts or astronomers.
Below are photographs from when Jeremy Davies visited years 5 and 6 and read some of his number one book ( in the Amazon chart ) 'The Advent Calender'. He also gave us many fabulous writing tips, and kindly signed books purchased by children and staff. He was an inspiration to us all.
Below are just a few photographs taken by pupils from our fabulous Space Centre trip in December.
Homework
The children have individual times tables to learn. All children should know all of their times tables ( up to 12 ) by heart in year 5.
Reading:
Please listen to your child read twice a week, and make comments in their journal. All children should read every evening. Please question them about what they have read, using their bookmarks to help you think of questions.
In year 5 we are trying to have a greater diet of literature : various authors; genres; non fiction; myths and legends and poetry. Below are recommended books for all primary school children:
Helpful links to support numeracy
Topmarks:
BBC Newsround
Latest Newsround stories
Helpful links to support literacy
The Literacy Shed
Helpful links to support homework
Primary Resources
Purple Mash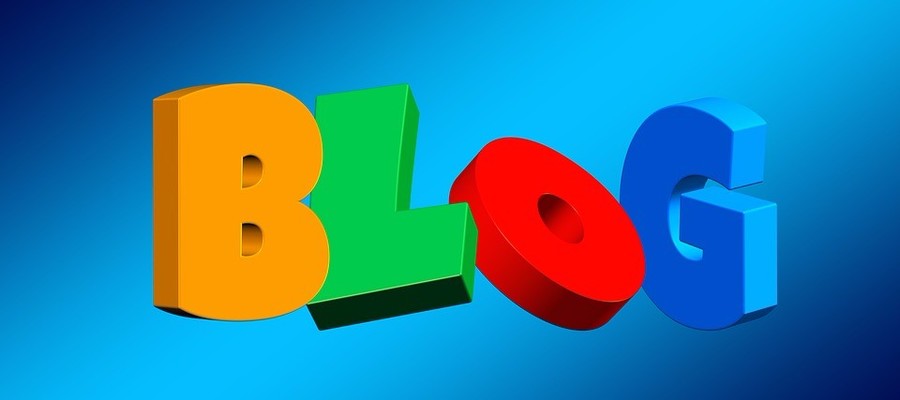 Comments (9)
Show Comments
Miss Lucas
(about a year ago)
Thank you Harley! Made me giggle! We love having you here at KC!
harley
(a couple of years ago)
I LOVE IT HERE AT KC we should make I love heart kc tshirts and hats
Miss Lucas
(a couple of years ago)
Thank you Nieve, Blessing and Demi. So glad that you all love it here: it shows in your amazing progress last term. Keep it up!
demi
(a couple of years ago)
best school ever
demi
(a couple of years ago)
kc is the place to be !!!
Nieve
(a couple of years ago)
I love year 5ll the teacher are amazing
BLESSING
(a couple of years ago)
I LOVE SCHOOL AND DOING WORK ONLINE (thank you for teaching us)
Miss Lucas
(a couple of years ago)
Thank you. We love having you Angel!
angel-leigh marshall
(a couple of years ago)
I love coming to king Charles.