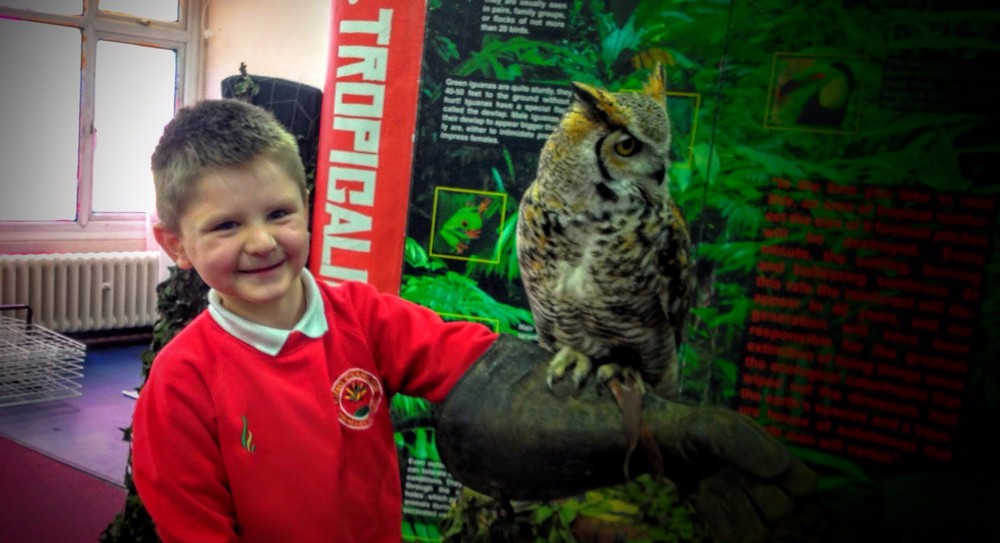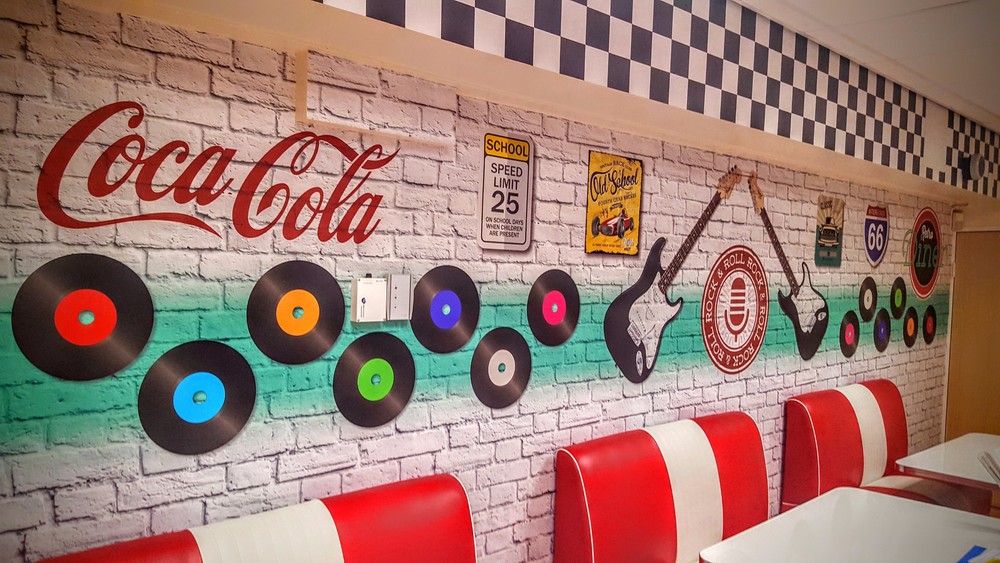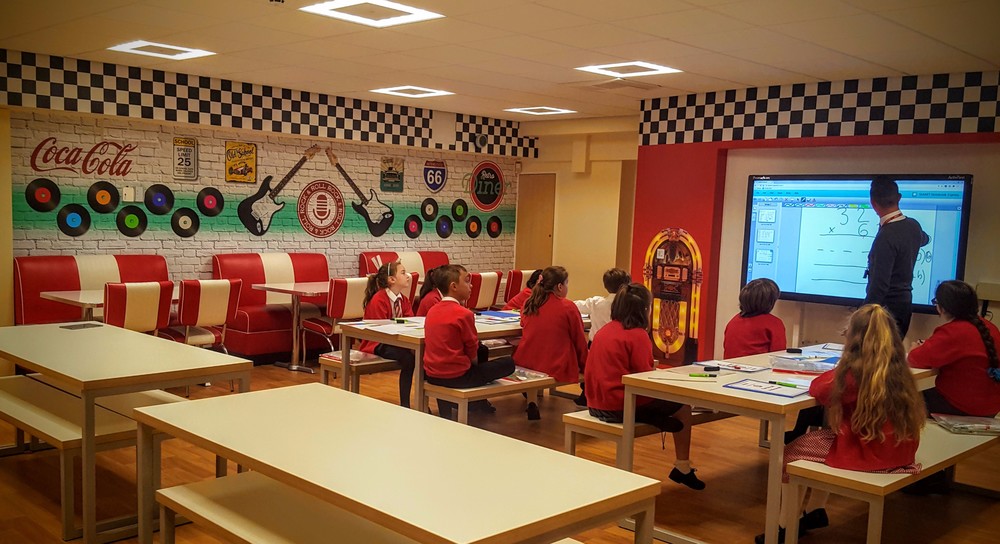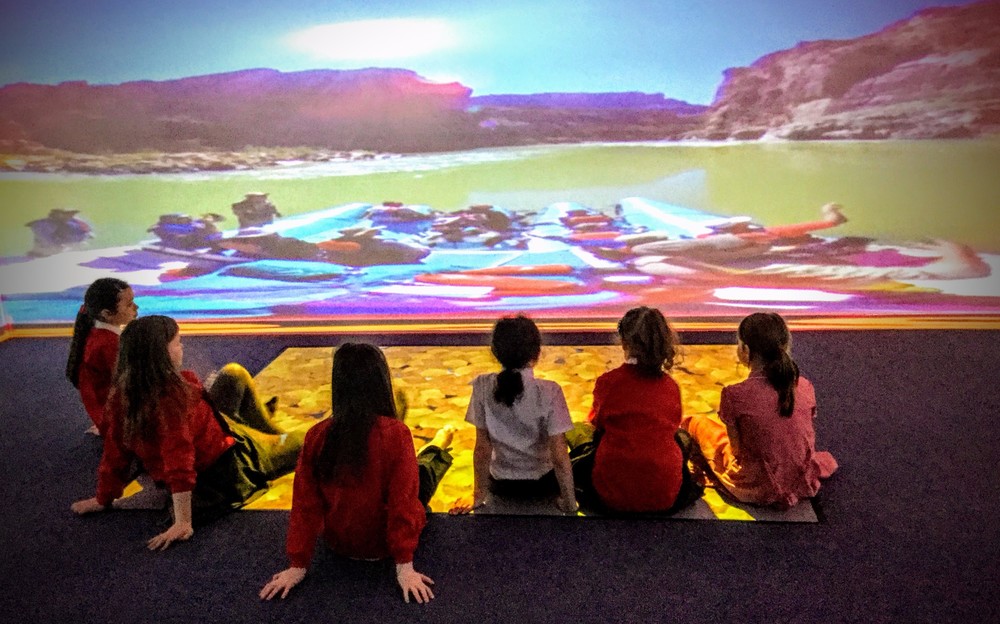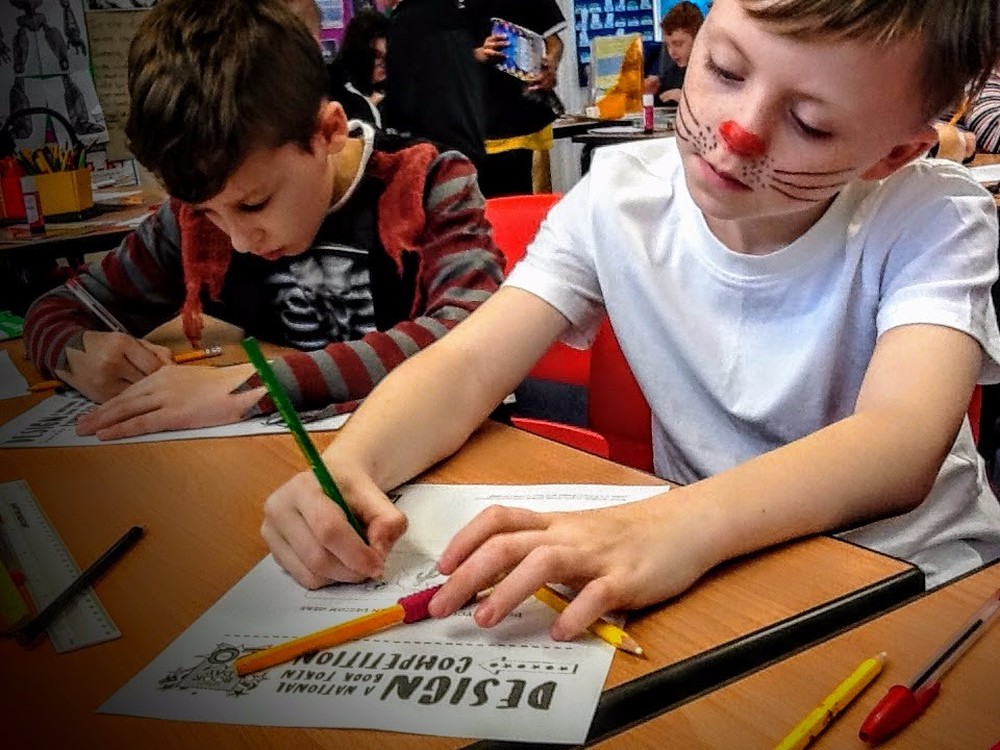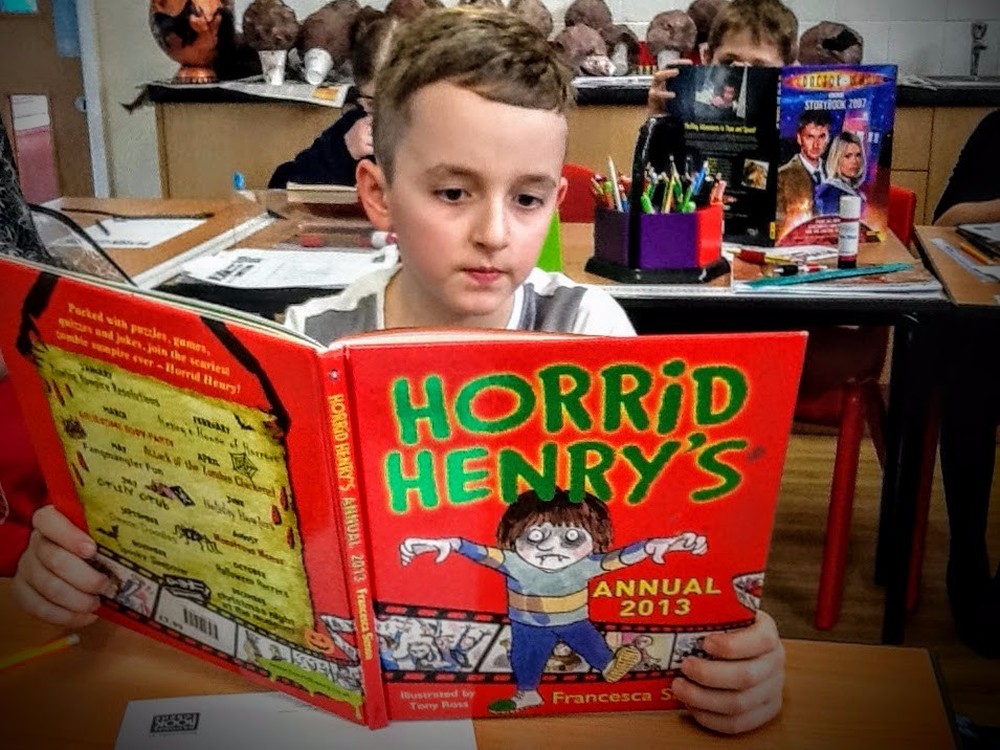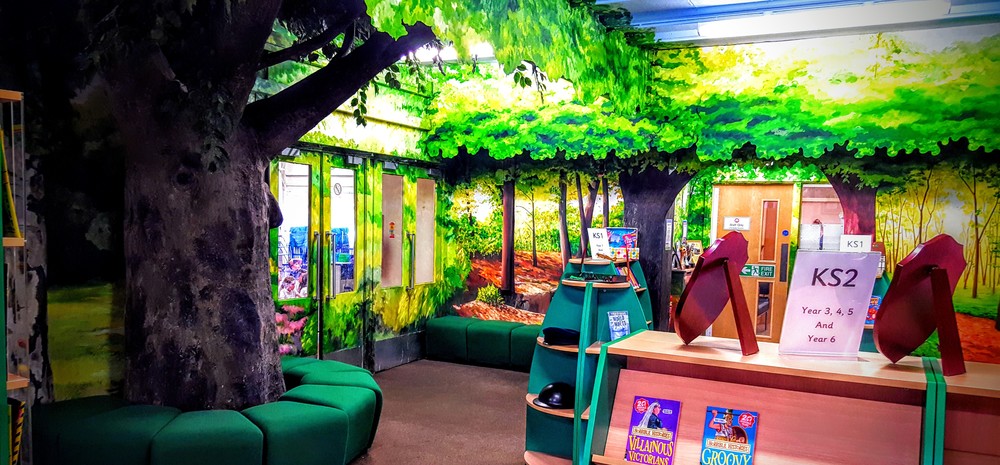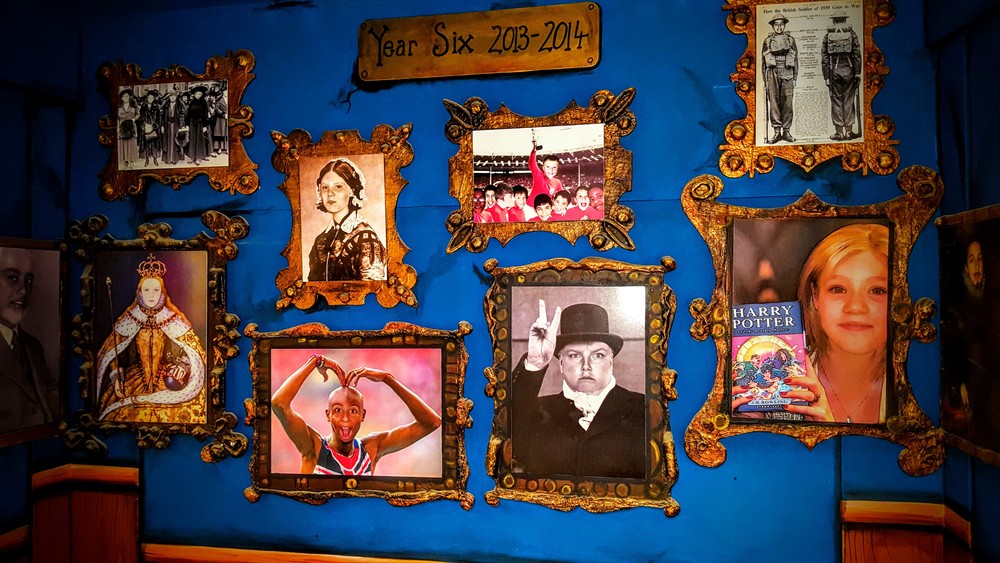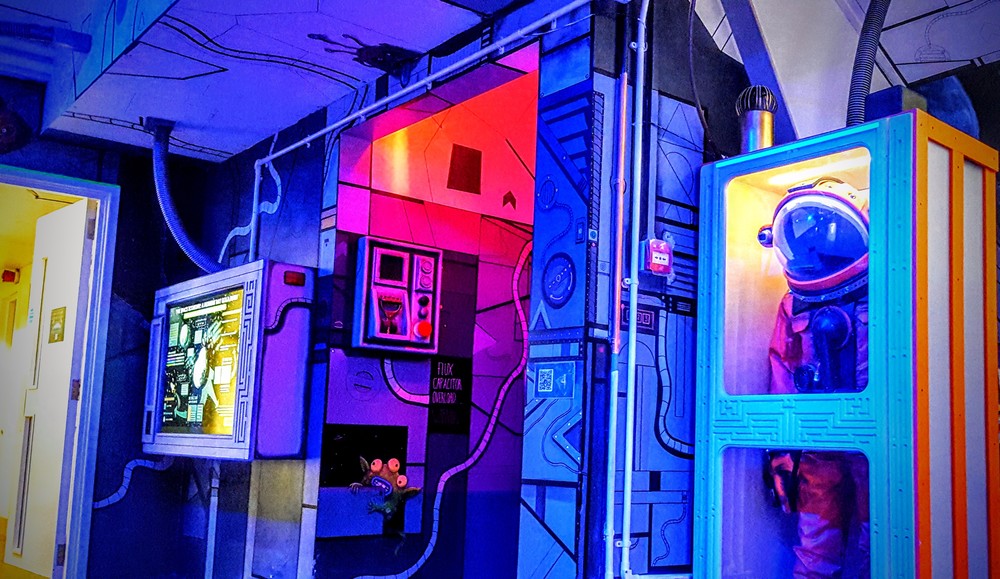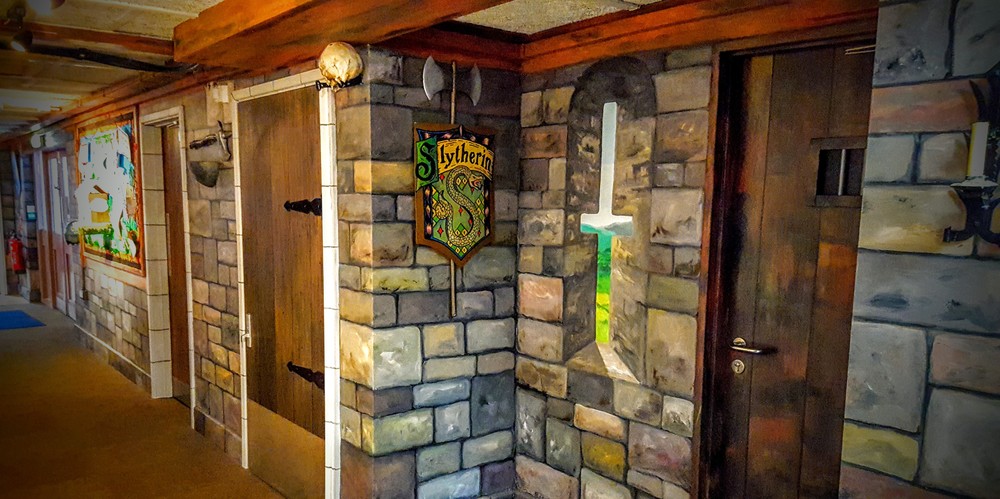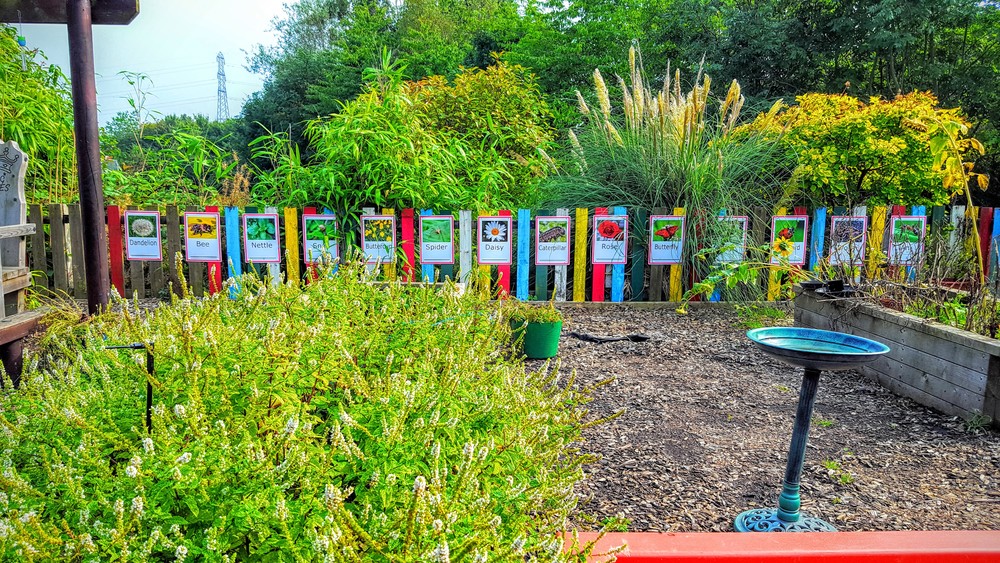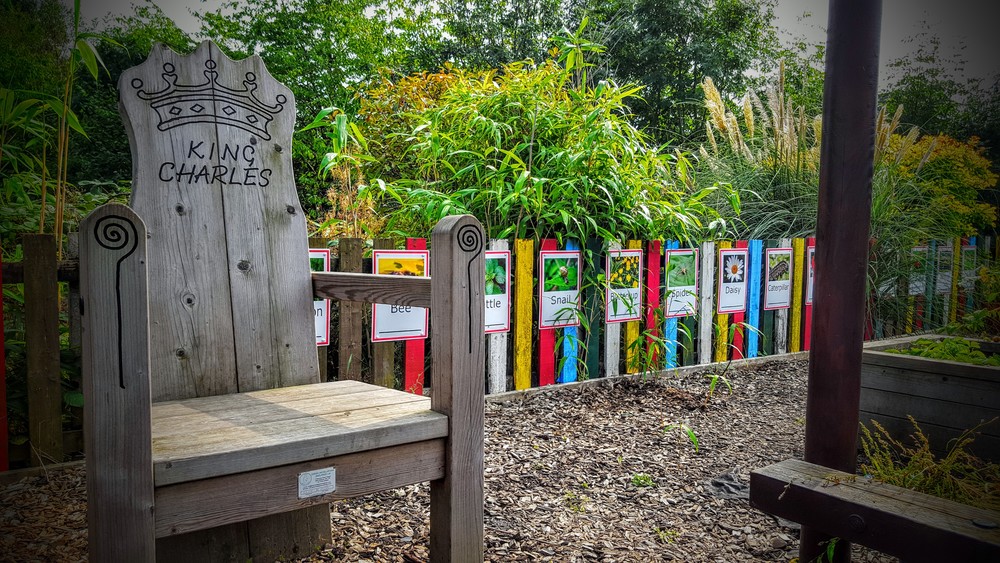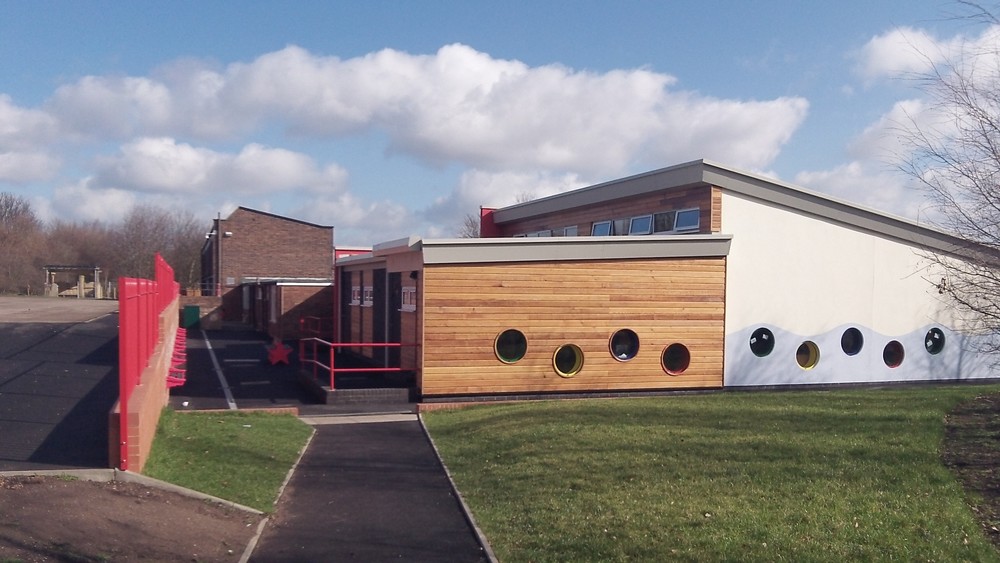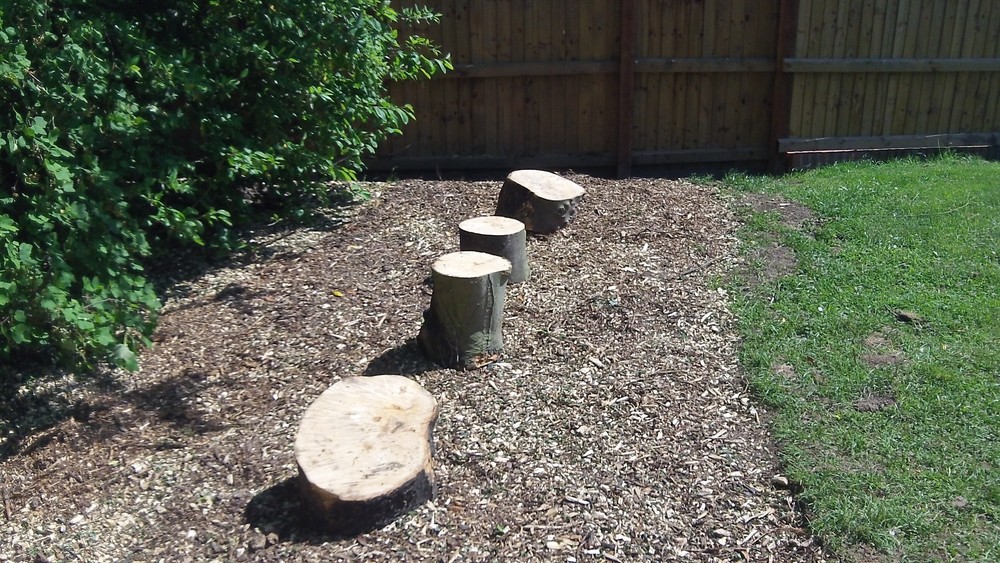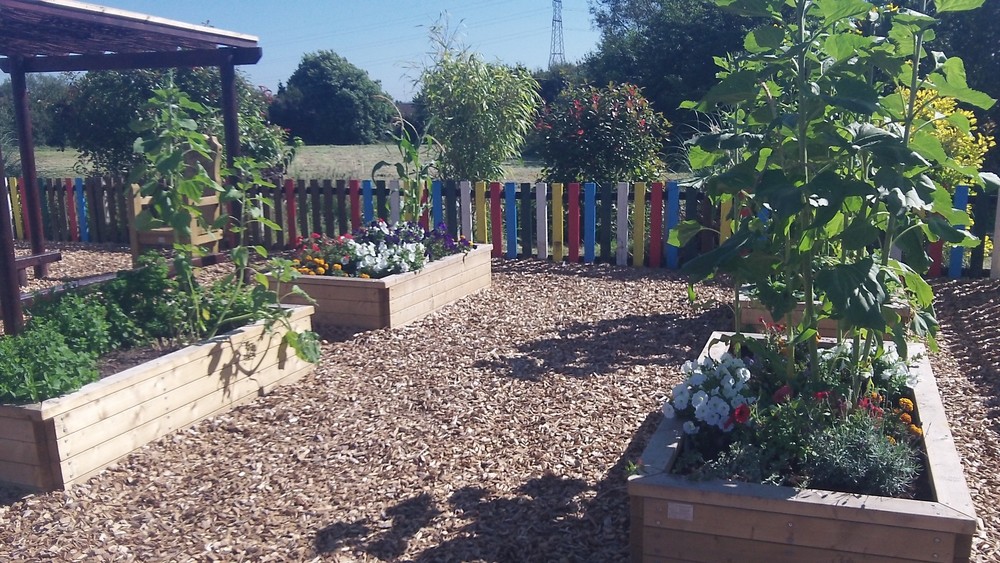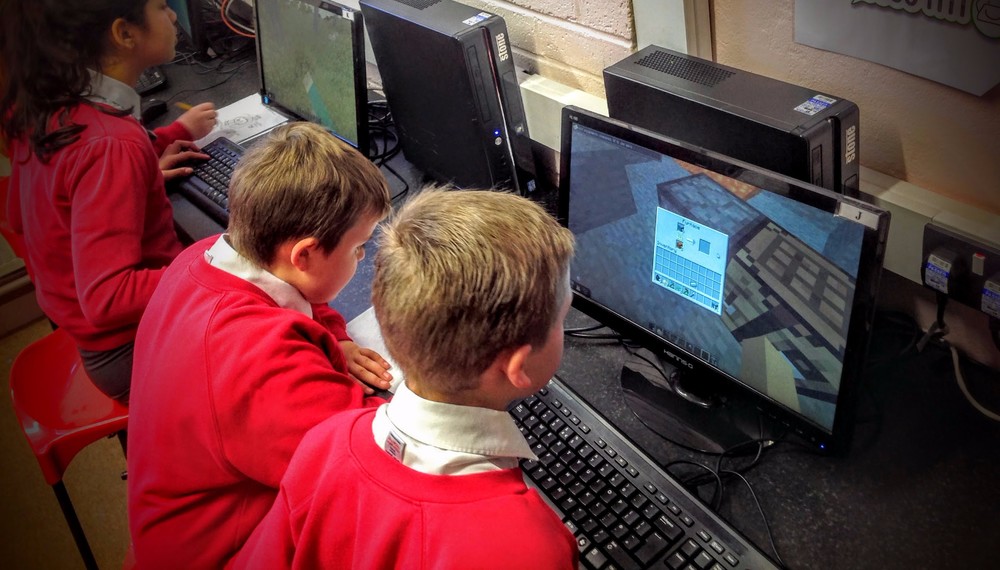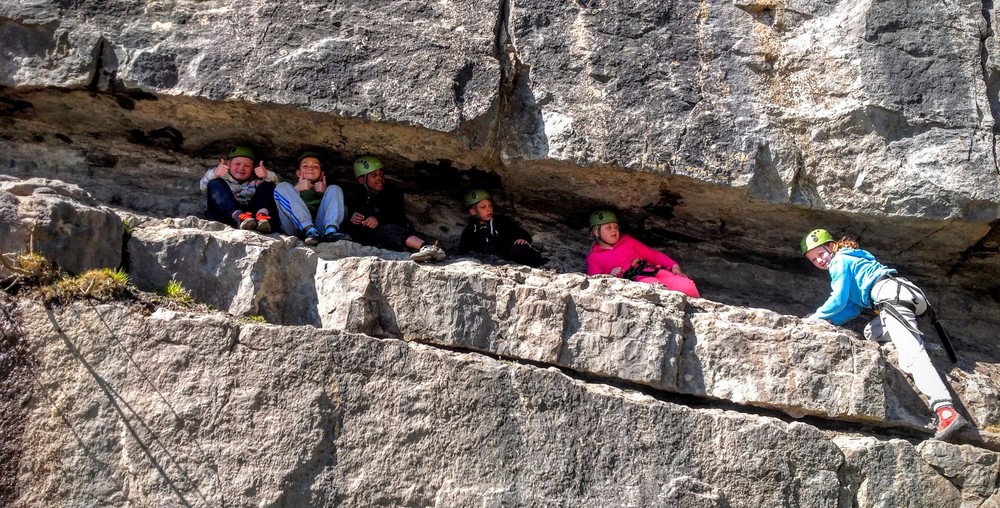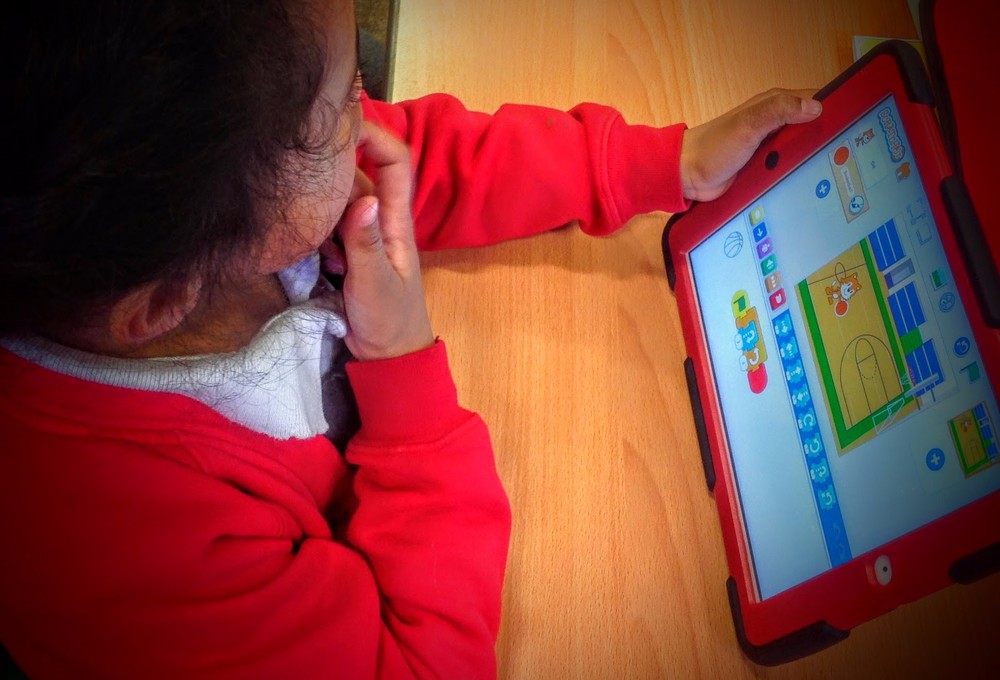 Hello! Welcome to year 5.
We now have two year five classes:
5 - Mr Gibson , Miss Perry and Miss Meredith.
5L - Miss Lucas and Miss Bailey.
Welcome to Year 5 - Where the 'fun' learning never ends - Our photo galleries are just a snapshot of our creative learning journey...
OUR TOPIC THIS SPRING TERM IS ALL ABOUT WORLD WAR TWO- ESPECIALLY LIFE AS AN EVACUEE CHILD AND A CHILD LIVING DURING THE BLITZ.
Spring inspire day - 'Dig for Victory' and 'Make do and Mend':
Thank you all families for supporting us. We have now sown the seeds to start our school allotments and many wonderful things were made during the morning - bags, glove puppets, bookmarks, pillows, phone holders and pencil cases. Everybody had a brilliant time, and thanks to your help the children are more confident with sewing ( and we have exciting projects for the future...).
We have had a wonderful Autumn term - thank you parents and children. All of the children are showing progress in all subjects, and are growing into lovely,mature young adults. They are a credit to you and our school.
Year 5 were involved in an incident in October: Mrs Dell reported that a meteorite landed on our playground on Sunday morning. After she had it checked by meteorologists for radiation, ( it was emitting none ) our headteacher confirmed that it was safe to stay on our grounds.
Two weeks later, a UFO hovered above the school...
On Thursday 19th October, our local community officer ( Iain) was interviewed by Class 5L about the unusual events ( including perplexing stories about 'Flying Frogs') over the last few weeks.
See our pictures below:
our current up to date class timetable for Year 5: SPRING TERM:
On Friday 15th September we had our first 'French Day'. Aswell as using basic French phrases daily, we will teach French in day blocks during the school year.
Monday

MENTAL

MATHS

THEN SWIMMING

literacy

LUNCH

SPAG-weekly spelling and spag focus.
Topic

Tuesday

Music / Arithmetic
Guided Reading
Literacy
LUNCH

Maths

Maths

Wednesday

Maths

Guided

Reading

Literacy
LUNCH

P.E

R.E

Thursday

Maths
Guided reading
Literacy
LUNCH
SCIENCE
SCIENCE

Friday

Maths

Guided

Reading

Literacy
LUNCH
Homework
Topic/ICT
Reward time ( 20 minutes)
Below are some photos to show our learning about 'forces' and Earth and Space:
Below are photos from our science topic ' properties of materials. Or what the year five and six children have now named as 'messy science'!
Our Topic for Spring term is ' World War Two'
We will start the term off exploring about evacuees.
We will also investigate how and which countries were involved in World War Two, and why. Throughout the term, we will begin to understand the impact that this historical period has had on the world today.
Literacy Letters from the Lighthouse by Emma Carrol.
We will all read this fantastic book together.
We will write our own letters, create diaries and newspaper reports. We will also write short stories from the eyes of a child in the Blitz.
Maths
We will continue to deepen our understanding of place value to multiply and divide numbers by 10,100 and 1000, and round numbers.
We will also improve our knowledge of all times tables up to 12, and develop our arithmetic skills. We will continue our work with multiples, factors, primes, square numbers and cube numbers.
We will start to investigate the links with fractions, decimals and percentages.
We will use our knowledge of ratio to create World War Two recipes involving rationed food. We will also use our knowledge of scaling to create miniature World War Two gardens with Anderson Shelters.
Science
This term we will be exploring properties and materials- more commonly known by the children as 'MESSY SCIENCE'!
We will be investigating reversible and irreversible changes, and experimenting with how to separate some mixtures...
R.E
This term we will be comparing commitments and meanings between the Sikh, Hindu, Muslim and Christian faiths.
ART
We will be exploring the artist Henry Moore, and through shading, texture and tone we will recreate his famous air raid shelter pictures.
MUSIC
This term we are learning to read music whilst playing the xylophone and ukele.
We are also going to use music to help improve our mental wellbeing.
We will also be discussing how several songs sang during World War Two, helped to boost morale of soldiers and families, during very difficult times.
PSHE
This term we are learning how to evolve our minds, to improve our positive way of thinking.
We have started using 'Kid President' as a source for our discussion topics. We love Kid President!
Through the fabulous book 'Wonder', we are linking our anti-bullying theme with 'Choose Kind'.
P.E
This term, we are going to be developing our skills in multi skills and swimming.
ICT
We will begin to explore coding.
We have started to investigate and discuss internet safety.
We will study the history of computers from World War Two to the present.
We are using the green screen and Immersion room in literacy , RE and topic.
We will continue to use Google Classroom. Parents you can see the classrooms your children have been working in from home.
Our P.E days in year 5 are SWIMMING ON MONDAY and P.E on Wednesday afternoon with Mr Webb.
Homework must be handed in by Wednesday every week.
Children should be reading daily for pleasure. We are aiming for all to be free readers by year 6. Your child does not have to read out loud to you, they can summarise what they have read and understood by putting things into their own words. You can question them about what they have read. We now need to develop our understanding about what we are reading, ( this will also help in maths reasoning problems).
STARS of THE WEEK
Class 5LL
Kaine: For being an amazing role model and peer support in our class - Kaine has also been elected by his friends as our school council representative. Kaine always works his hardest in all subjects, and through this has made amazing progress this Spring term. Kaine sewn several wonderful items with Nan on inspire day, and dressed up as an evacuee - excellent learning attitude. Kaine is now a whizz in our mental maths, and helps others improve their times table knowledge. Kaine also has to be commended for his wonderful literacy and topic writing- he is a shining example of 'the more you read the better you write, ( his reading journal is superb). Kaine is also very inquisitive ( and a member of messy science club ) in Science, and through his wonderful questioning he has developed as a scientist. Kaine has immersed himself with amazing research on our current topic, and his enthusiasm to learn and teach others is infectious. Kaine is a pleasure to teach. Well done Kaine.
Kayleigh V. for wonderful progress in all subjects: Kayleigh is now beginning to show greater depth in some elements of maths, reading and literacy. Kayleigh is amazing and inquisitive in science ; I see a great future in science for her. She is developing her reasoning skills in maths and shocking herself with her fantastic reasoning maths skills! Kayleigh always creates amazing homework and goes 'above and beyond' what is asked of her. She is excellent in swimming and gymnastics. Kayleigh is always offering to help in class, and has a very caring side to her. Kayeligh supports many of her friends in class and would make an excellent teacher. Kayleigh always has a smile on her face,and her wonderful, happy and hardworking attitude is infectious. Kayleigh is a pleasure to teach. Well done Kayleigh!
Our music stars of the fortnight have been ...Kayleigh L, Tikiko
Our P.E stars of the week are ... Aykam, Joseph, Kelsey
Our hand writer of the fortnight is - Maya.
This Spring term Kelsey has been awarded a very rare and special 'head teachers award' for all of her extra homework and research about World War II. Well done Kelsey.
WELL DONE TO RAMANI FOR COMING FIRST IN THE SCHOOL COLOURING COMPETITION - MAKE LOTS OF CREATIVE MESS WITH YOUR NEW PAINTS!
AUTUMN TERM
OUTSTANDING PROGRESS AWARDS:
JOSEPH: Joseph is one of our most hard working students, who goes above and beyond in all lessons and with his homework, so it is no surprise that he has made outstanding progress in all lessons and with his acting, debating skills and confidence.Joseph is a keen reader and librarian, and has kindly shared several of his books with our class.Joseph has such a positive, caring attitude and his smile and laugh is infectious. He brightens our day every day. He is a wonderful peer support, and has helped several of his friends in our class. Joseph is always school ready, and always looks smart in lessons and PE. He is a pleasure to teach, is an excellent role model and ambassador for our school. Well done Joseph.
KELSEY: Kelsey has gained so much more confidence in all lessons now that her progress is amazing. Kelsey has made amazing progress in maths, and is really improving her reasoning and problem solving skills. Kelsey has also improved her spelling and vocabulary in her writing, and is very knowledgeable in our space topic. This is also because she sets herself extra homework with targets that she needs to improve, and her love of learning and improving is infectious! Kelsey is also talented in PE and has represented our school in several events - thank you. Kelsey you are a delight to tecah - well done!
AUTUMN TERM
UPPER KEY STAGE TWO SHIELD AWARD
Miss lucas is very proud that another child from her class will have their name on the school shield for amazing progress. Well done Lucy.
LUCY: Lucy has worked so hard this term and as a result her progress in all lessons has been phenomenal! Lucy has blossomed so much this term - Miss Lucas got quite emotional presenting this award ( especially after the well deserved outstanding achievements!). Lucy started year five very quiet and unsure of herself; she is now so much more confident in all lessons. She is amazing in science, and her literacy writing and ideas are wonderful. She is enjoying maths more and it is lovely to see Lucy answer questions and debate more in class. Lucy has started to support her peers, and has such a warm,caring personality - every teacher needs a Lucy in their class. Lucy you are a pleasure to teach. Well done!
AUTUMN TERM
ROTARY AWARD
THIS IS A VERY SPECIAL AWARD FROM KING CHARLES. SEVERAL STAFF VOTED FOR THIS SPECIAL GIRL AND HER BROTHER .
THIS WAS AWARDED TO AN AMAZING GIRL IN OUR CLASS WHO HAS MADE OUTSTANDING PROGRESS AND IS A CREDIT TO HER FAMILY. SHE HAS NOW MOVED TABLES IN READING, HER HANDWRITING HAS IMPROVED AND SHE IS GROWING IN CONFIDENCE IN ALL LESSONS ( HER DRAMA IS AMAZING), AND HELPS HER PEERS IN MATHS. SHE IS A DELIGHT TO TEACH AND A LESSON TO US ALL, AS SHE IS ALWAYS HAPPY AND HARD WORKING. SHE IS SO KIND, THAT HER PEERS ELECTED HER AS OUR SCHOOL COUNCIL REPRESENTATIVE. SHE IS OFTEN THE FIRST IN THE CLASSROOM AND GETS HERSELF AND HER TABLE READY FOR THE DAY, THEN ASKS ANYBODY ELSE IF THEY WANT HELP. SHE NEVER COMPLAINS AND NEVER GIVES UP. I SEE AN AMAZING FUTURE AHEAD FOR HER. WELL DONE.
Important Dates:
( Don't forget to read our weekly newsletter!)
Thursday 25th January 2018 - is our 'dig for victory' and 'make do and mend' inspire morning. We will be planting seeds and starting our allotments. We will also be practising some simple sewing techniques. Children can dress up from World War two or wear clothes suitable for gardening.
Thursday 23rd November - an author, Jeremy Davies, came to visit years 5 and 6 and sign his book 'The Advent Calendar', which was number one in the Amazon chart. It was a wonderful experience, and he provided us all with some many 'top writing tips'.
We had a fabulous visit to the Space Centre ( Leicester ) on Friday 1st December: many children now want to become astronauts or astronomers.
Sadly due to adverse weather, our Year 5 Space Inspire Morning on Thursday 15th December was cancelled. We will therefore have two inspire mornings in the Spring term. Our first will be based around 'dig for victory' and our second will be using green screening and Google Classroom. Dates to be confirmed.
We hope to visit Weston Park for our World War Two themed trip. Date to be confirmed
Below are photographs from when Jeremy Davies visited years 5 and 6 and read some of his number one book ( in the Amazon chart ) 'The Advent Calender'. He also gave us many fabulous writing tips, and kindly signed books purchased by children and staff. He was an inspiration to us all.
Below are just a few photographs taken by pupils from our fabulous Space Centre trip in December.
Homework
The children have individual times tables to learn. All children should know all of their times tables ( up to 12 ) by heart in year 5.
Reading:
Please listen to your child read twice a week, and make comments in their journal. All children should read every evening. Please question them about what they have read, using their bookmarks to help you think of questions.
In year 5 we are trying to have a greater diet of literature : various authors; genres; non fiction; myths and legends and poetry. Below are recommended books for all primary school children:
Helpful links to support numeracy
Topmarks:
BBC Newsround
Latest Newsround stories
Helpful links to support literacy
The Literacy Shed
Helpful links to support homework
Primary Resources
Purple Mash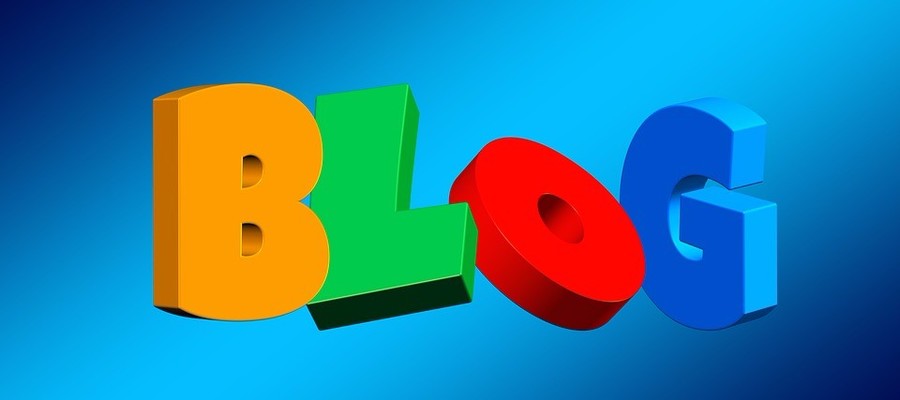 Comments (9)
Show Comments
Miss Lucas
(less than a year ago)
Thank you Harley! Made me giggle! We love having you here at KC!
harley
(about a year ago)
I LOVE IT HERE AT KC we should make I love heart kc tshirts and hats
Miss Lucas
(about a year ago)
Thank you Nieve, Blessing and Demi. So glad that you all love it here: it shows in your amazing progress last term. Keep it up!
demi
(about a year ago)
best school ever
demi
(about a year ago)
kc is the place to be !!!
Nieve
(about a year ago)
I love year 5ll the teacher are amazing
BLESSING
(about a year ago)
I LOVE SCHOOL AND DOING WORK ONLINE (thank you for teaching us)
Miss Lucas
(about a year ago)
Thank you. We love having you Angel!
angel-leigh marshall
(about a year ago)
I love coming to king Charles.